Chocolate makers produce filled chocolates to give customers some exciting new treats. Filling chocolates is made easy with the use of a chocolate depositor machine that works by injecting the filling and the chocolate in one shot into the moulds. The operator just needs to press the button, cool, and the product is ready to pack.
The chocolate depositor machine is a fast way to produce filled chocolates. This technology is intended to make a great number of products in a short time while occupying a small space in one shot. This system is a must for anyone looking for the perfect solution to produce more by spending less time while maintaining product quality, identity, and standards.
Benefits of Chocolate Depositing Machines
The manual product of filled chocolates involves a lot of processes such as placing the chocolate in the mould, creating the shells, letting it cool and crystallize, removing from the freezer, filling, covering the chocolates' bottom, and taking it to the final cooling. Chocolate makers that create filled chocolate manually have to take each step to produce their products. But, chocolate depositors can do it all at once with just a press of a button.
Moreover, chocolatiers should spend more time caring for the parts that matter in making their art and spend less time in unproductive, repetitive tasks. Making filled chocolates with a state-of-the-art depositor will save them precious time in producing their products, offering them more freedom to test new ideas. Also, the machine lets them regulate the chocolate's proportion to filling and product weight, as well as control the temperatures of the reservoirs and store hundreds of pieces. This way, they do not have to worry about producing many kinds of products with only a piece of equipment.
Kinds of Depositing Machines
Depositing machines are available in different kinds depending on the purpose:
Shot Filling Depositors. These depositing machines are perfect for small and medium chocolate producers. They can reduce space, improve machine management, and automate operations. This machine features PLC and operator panel touch screen to execute all operations through easy and intuitive management software.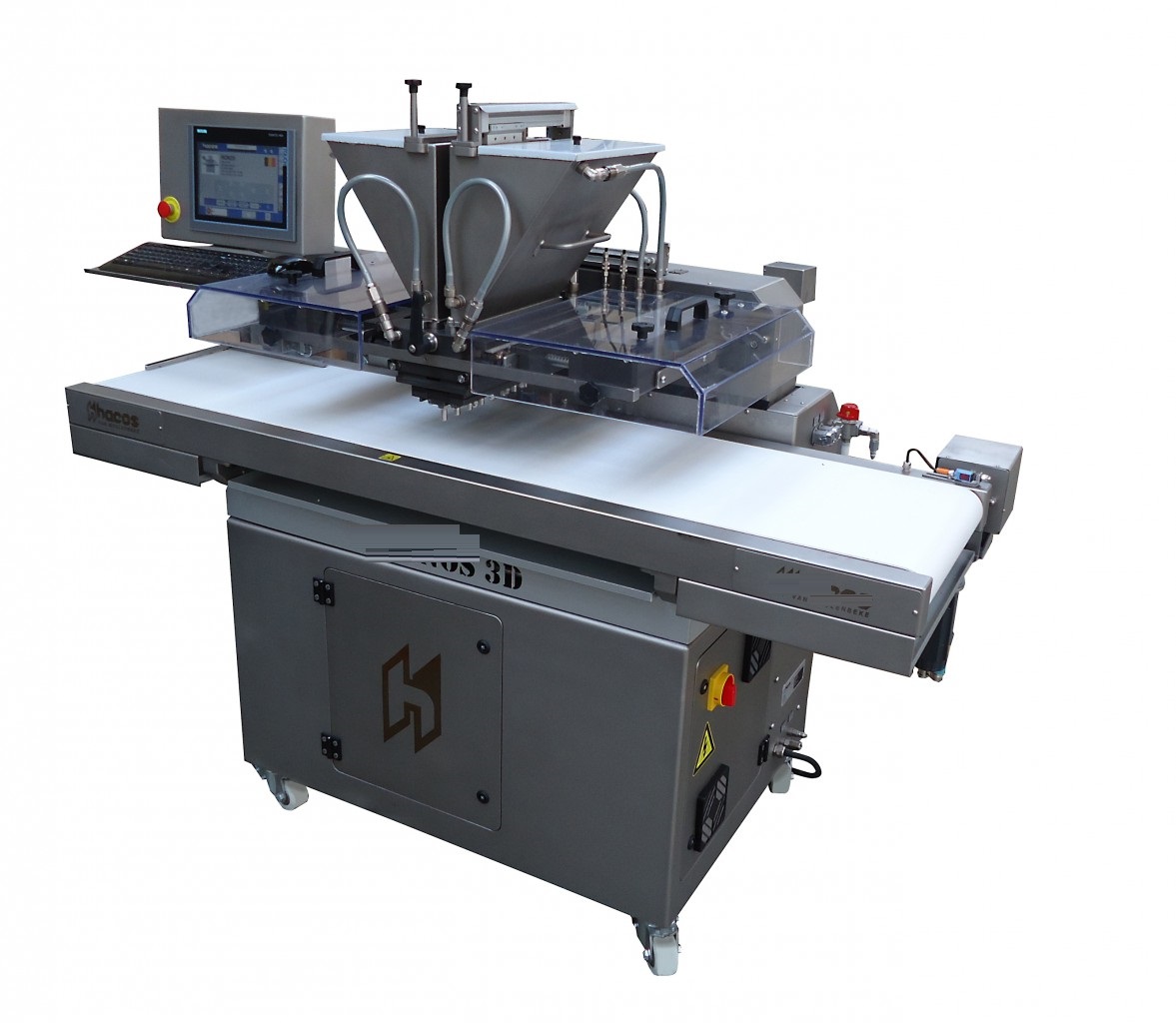 Chips Depositors. These machines are used to produce particle chocolate chips. They can produce chocolate chips with a tail on top or like water droplets or buttons. The chocolate drops' weight and size can be adjusted in the machine as per the requirement.
Slap depositors. The machines control the dosing of spreadable honey, creams, and jams. It comes with an adjustable pneumatic switch to for dosing start.