A vehicle protection plan, also known as a vehicle service contract, is something that provides maximum peace of mind for drivers. These protection plans help to pay for the repair or replacement costs (of different car parts or systems) of a car.
Drivers typically have the option to purchase vehicle protection plans from car manufacturers, auto dealerships, or third-party vehicle service contract (VSC) providers or administrators such as Red Shield Administration. In this article, we will cover the key differences between a vehicle protection plan and a manufacturer's warranty, things typically covered by a vehicle service contract, average costs of such contracts, and some key things you need to know before purchasing a vehicle protection plan. 
Before we dive into things, we must stress the fact here that a vehicle protection plan never works as a substitute for your car insurance. The protection provided by such plans will only cover damages caused by mechanical breakdown. If a car gets involved in an accident, the drivers will always have to file their claims through their insurance providers. 
Also, one must note that although it is not a legal requirement, you may still need a vehicle service contract from a quality provider like Red Shield Administration when you are looking to finance your vehicle. Many auto finance companies make it a requirement for servicing the loan.  
Difference Between Manufacturer's Warranty and Vehicle Protection Plan
A manufacturer's warranty (or car warranty) is what is offered by the original car manufacturer when you buy a brand-new vehicle or a certified pre-owned vehicle (also called factory-certified used vehicles). These are 'limited warranties' that typically stay in effect for three years or 30,000 miles, whichever comes first (the terms may differ slightly depending on the car model and the manufacturer). During this period, the original car warranty will cover repair or replacement costs in case of mechanical failures or breakdowns.
Commonly, these limited manufacturer warranties will provide bumper-to-bumper coverage, meaning nearly all major components and systems of your car will be covered while the warranty remains valid. A few of these limited warranties also automatically become powertrain warranties (thus providing coverage for drivetrain and engine components for an extended period) at the end of the original warranty period, although this is not very common.
In other words, a car warranty is a statement of quality on the auto manufacturer's part, declaring that the vehicle parts and components are free of defects and that in case they fail (within a specified amount of time), the automaker will be there to compensate for the failure. 
Vehicle protection plans, such as the ones administered by Red Shield Administration, on the other hand, come into effect once the original car warranty expires. For example, your car will still suffer mechanical breakdowns after the original warranty expiration. Having a vehicle protection plan means that your policy provider will take care of all subsequent repair/replacement costs (as long as the failed components are covered by your policy). 
Although the above means that a vehicle protection plan continues coverage for a car following the expiration of the original car warranty, specific protection plans can be in effect side-by-side with the manufacturer's warranty. This is the case when a vehicle protection plan offers coverage for components not included in the original warranty. 
Some of the high-end and comprehensive coverage plans from Red Shield Administration, for example, fall into this category. Depending on the vehicle, it is often wise for the car owner to opt for such protection plans. 
For example, if you have an exotic model or an expensive luxury car, it is a good decision to invest in a vehicle protection plan from a quality provider like Red Shield Administration. This is because all replacement parts of an exotic model cost a great deal, and if your car warranty does not cover the failed component of your exotic car, you will have to pay a premium for the replacement/repair. 
Vehicle Protection Plan: Costs and Other Factors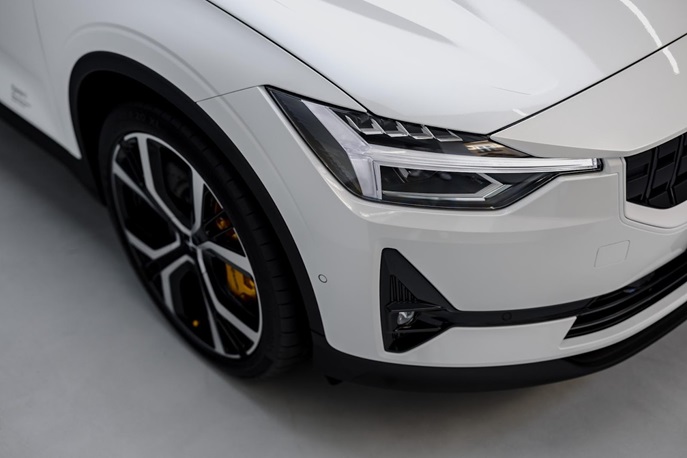 Once you buy a vehicle protection plan from top companies like Red Shield Administration, you are typically required to make a down payment towards the overall cost of the plan. The rest can be paid on a monthly basis. Several factors are taken into account to determine the overall cost of any particular plan. These include the length of the plan, things covered under the plan, the make and model of the vehicle in question, and more. 
Red shield Administration, for example, offers three primary protection plans for auto owners. These are Red Shield Select, Red Shield Essentials, and Red Shield Guard plans. The Select policy is designed for new and used cars and offers coverage for up to 80,000 miles.
On the other hand, drivers looking for short-term plans will benefit most from Red Shield Administration Essentials plans that come with coverage options ranging from 3-9 months. 
Finally, suppose you want to go for more comprehensive options. In that case, the Guard plans offer various coverage options (up to 100,000 miles), including Premium Plus, Powertrain Enhanced, Powertrain Plus, and more. 
Additional Benefits
Although coverage costs are an important factor, one should consider a number of other factors when selecting a vehicle protection plan. First, see what additional benefits or 'bonuses' are included with the plans. All Red Shield Administration vehicle protection plans, for example, include stuff like Roadside Assistance (towing, lockout assistance, battery jumpstarts, fuel delivery, flat tire changes, etc.), Rental Car Coverage, Trip Interruption Benefits, Transferable Coverage, and Nationwide Protection.
Pay attention to everything given in your vehicle protection plan's 'fine print.' Many vehicle protection plans appear straightforward enough at first glance. However, on closer scrutiny, you may find that the policy includes a number of restrictive conditions that may stop you from getting a claim approved. 
Finally, ensure that the company you choose is known for providing excellent customer service. Red Shield Administration, for example, is highly popular among its customers for its high quality of service and its smooth and hassle-free claims processing. 
To sum up, always do your research to ensure you are getting your money's worth in order to avoid unnecessary struggles and frustrations down the line.