Start founders and small business owners often have a hands-on approach to various management tasks. However, outsourcing is the way to go, especially when it comes to getting expertise in budget. While tasks like helpdesk support, accounting, and taxes, are often outsourced, businesses have their reservations about outsourcing basic things like payroll. Payroll is certainly an internal department, but payroll outsourcing has some serious advantages, especially for small and growing businesses. In this post, we are talking further on why every small business should consider outsourcing payroll.
Get the expertise
Companies that specialize in payroll outsourcing and consultation offer all the support that's required to automate and simplify the whole process. The idea is to focus on your core operations, instead of having an in-house team for payroll management alone. The big benefit, however, comes in form of expertise. You know that these agencies that handle payroll for various clients have a clear understanding of things like compliance, and they can offer custom assistance for all types of small businesses.
What can payroll services do?
The basic role of a payroll consultation service is to offer assistance with relevant aspects that relate to management of this department. This typically includes offering insight and advice on laws, regulations and compliance, calculation of salaries, making payments, delivering pay slips, maintaining specific records related to each employee, and calculating deductions, data related to leaves and absence. A good payroll service can also handle all the processes that are involved in onboarding and termination of employees, especially in small companies that do not want to make expensive makes. You can also expect the payroll service to take care of the statutory reporting needs, handling work with agencies, authorities and pension providers. Outsourcing can may also fetch help with insurance applications.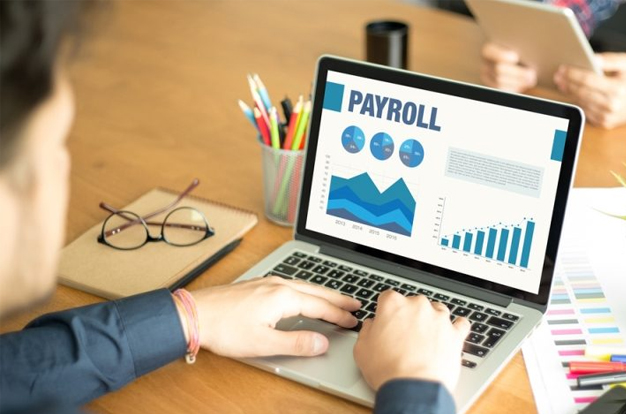 Finding the right payroll service
There are many companies that deal in payroll outsourcing, and we recommend that you select a local service that's known, reliable, and is aware of the standard reporting and compliance needs. If your business has specific needs, you may discuss the same to get a comprehensive plan for managing payroll aspects better. Make sure to check the overall collaborative experience of the payroll consultants working for your company, and if needed, don't shy away from asking for client references.
Check online now to find the best payroll outsourcing service in your region, and take things further by initiating the first meeting.